Keep your marketing costs in check
Stay on top of your marketing expenses.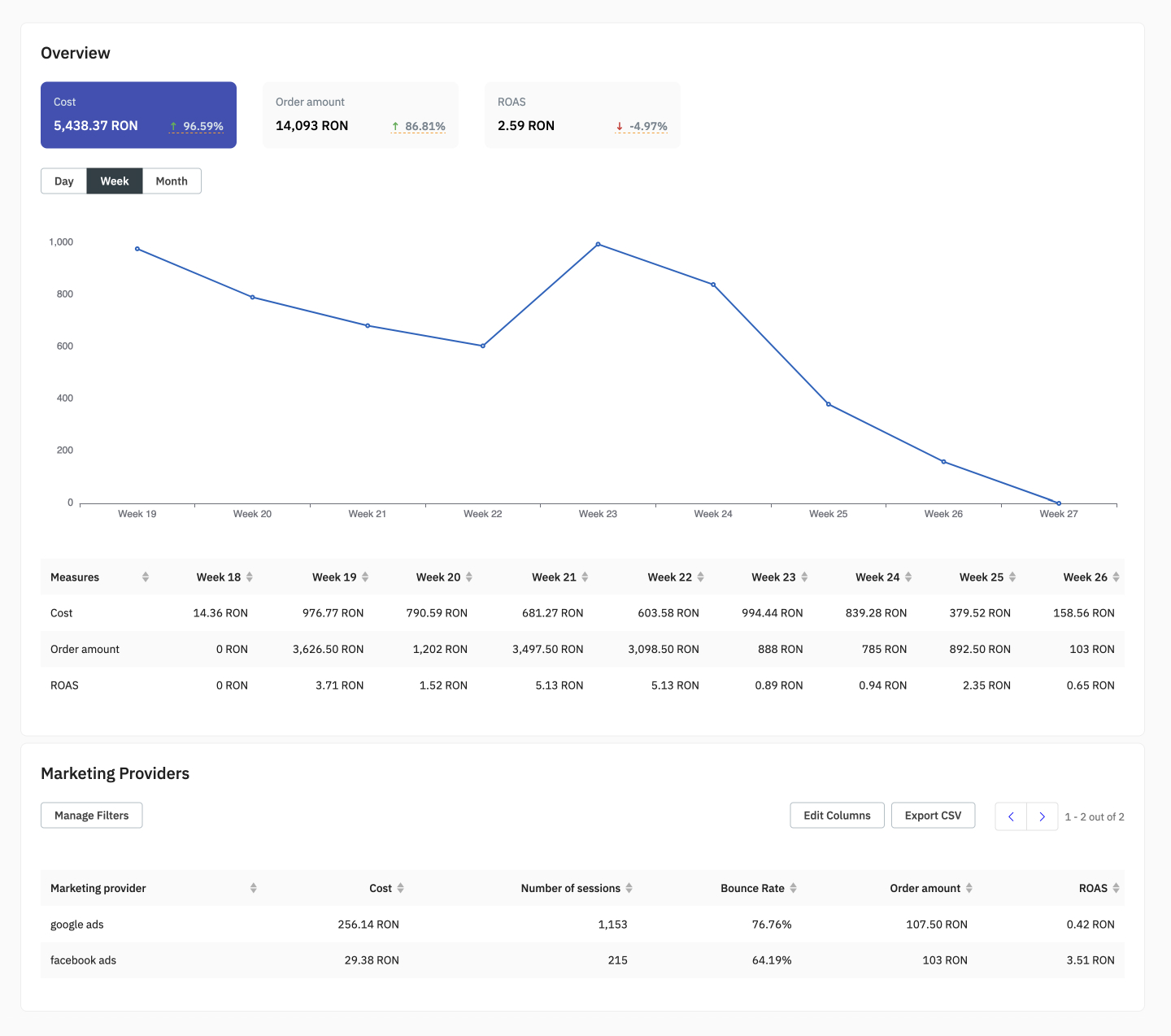 Marketing Costs
One-click connect with Google and Facebook Ads for importing costs.
Order revenue per marketing provider
Order revenue is attributed for each connected marketing provider .
Return on Ad Spent
Find out which marketing providers are most profitable.
Sessions & Bounce Rate
Make sure your money is not wasted on low quality browsing sessions.
Cost per order
How much do you spend for each order?
All-in-one
e-commerce

analytics
Pre-made enterprise-level business reports that cover your entire business.
Ready to get started?
Measure. Analyze. Profit.