Finance tracking done simple
Business costs, revenue and marketing ROI at a glance.
Keep your marketing costs in check
One-click integrations with Google Ads and Facebook ads.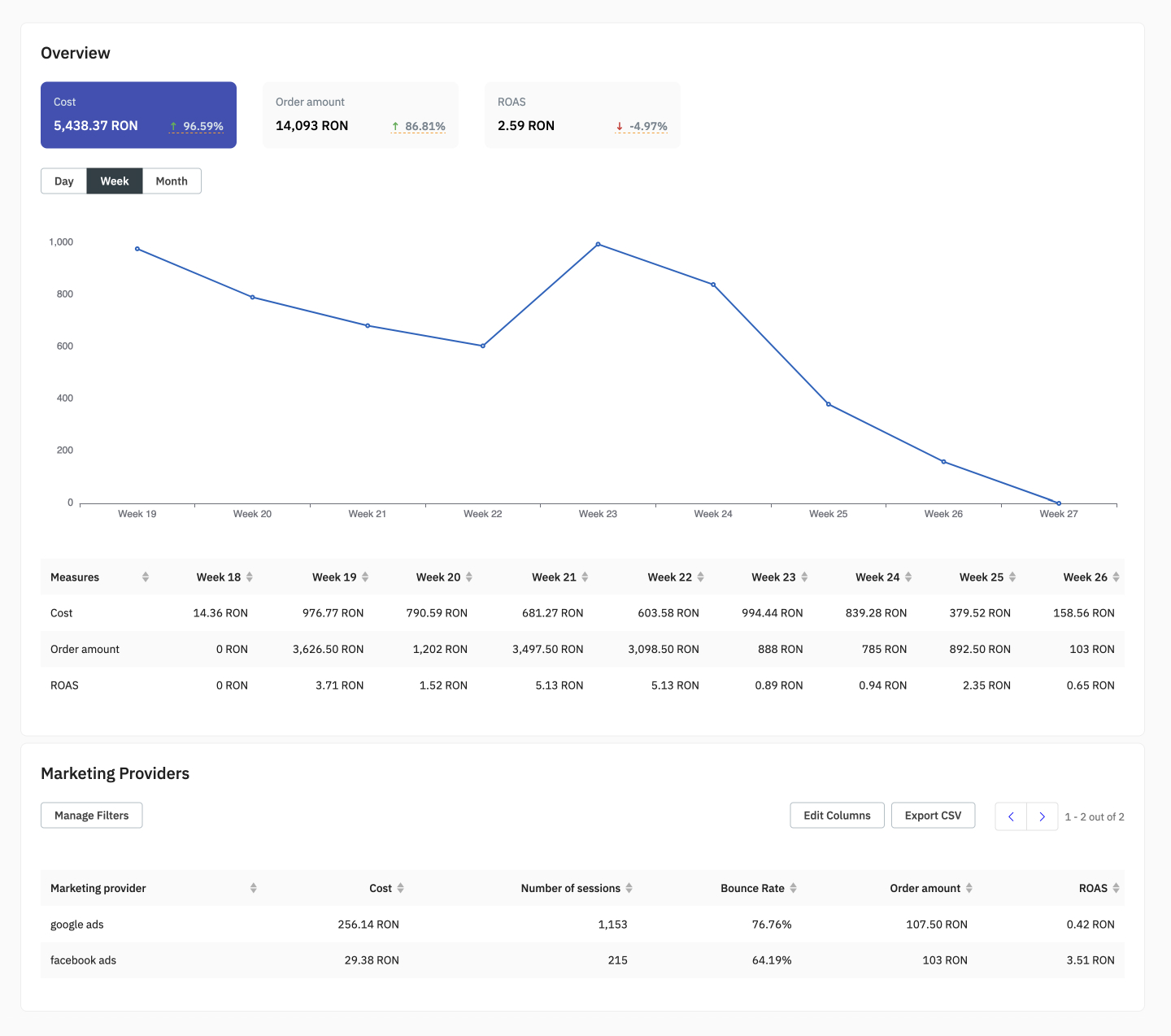 Marketing Costs
One-click connect with Google and Facebook Ads for importing costs.
Order revenue per marketing provider
Order revenue is attributed for each connected marketing provider .
Return on Ad Spent
Find out which marketing providers are most profitable.
Sessions & Bounce Rate
Make sure your money is not wasted on low quality browsing sessions.
Cost per order
How much do you spend for each order?
Hassle free financial tracker
No need for Excel or spreadsheets. Everything you need is in a single table.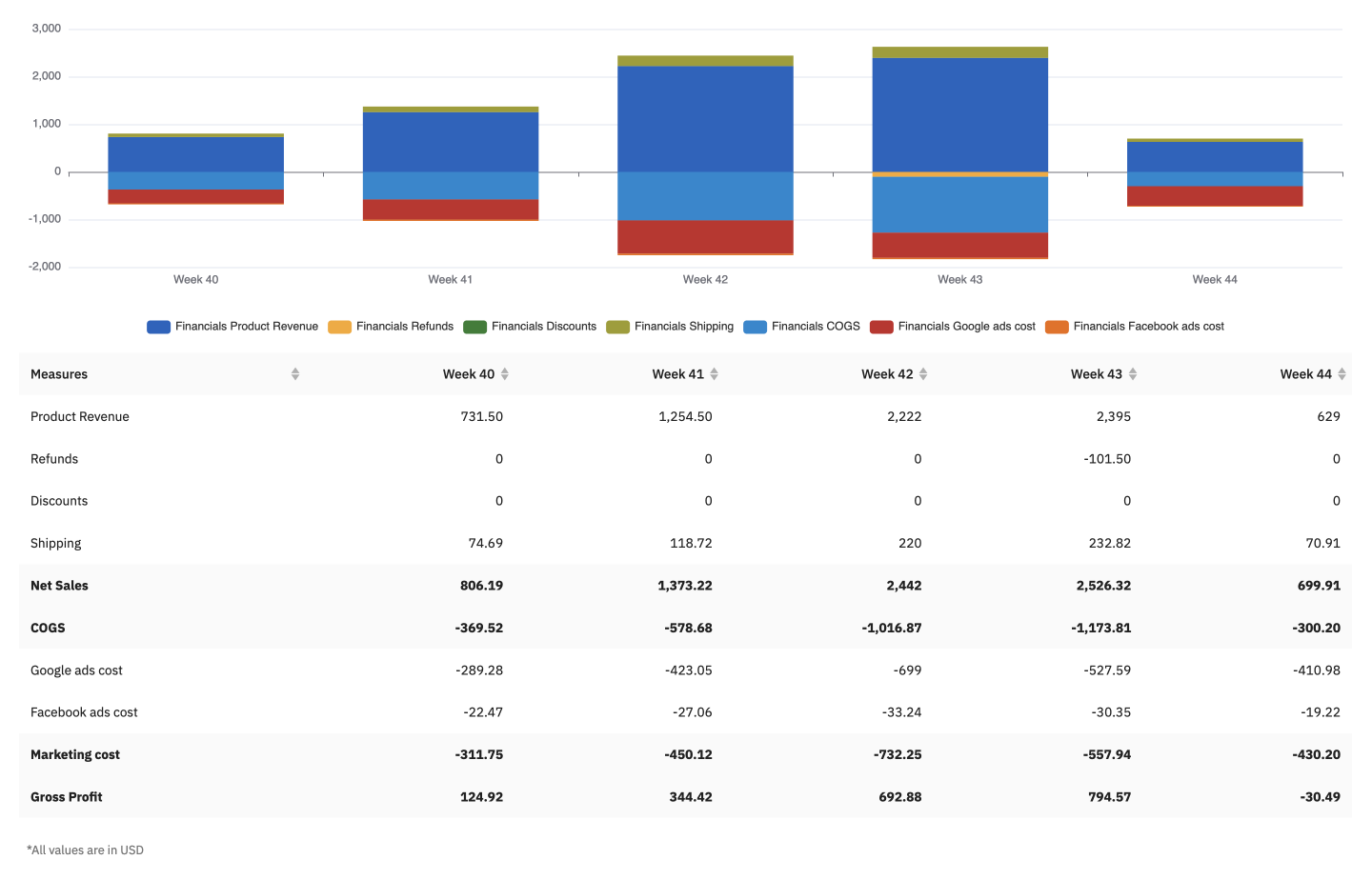 All-in-one e-commerce analytics
Enterprise grade business reports that cover your entire business.
Ready to get started?
Measure. Analyze. Profit.