Sell more products
Business intelligence for each SKU.

Shopify Rating: ⭐️⭐️⭐️⭐️⭐️ (5 stars)
More than Google Analytics,
more than your store's database
We help you maximize sales by combining your store's data with real-time customer monitoring and showing you the most accurate product & collection analysis possible. Dhatma pulls all the relevant info on products, collections, and product types. Find out exactly which ones get the best results, which you should promote more, and which you should stop listing.
Own technology
Proprietary technology built specifically for your Shopify store.
It's your data
Private, secure and yours. Request your raw data anytime.
Built with you, for you
At least 50% of features are requested by our customers.
Enterprise level pre-made product selections
Know what to order and what to discount. Find hidden gems or overrated products in your offering based on how your clients interact with your listings and how your marketing channels perform.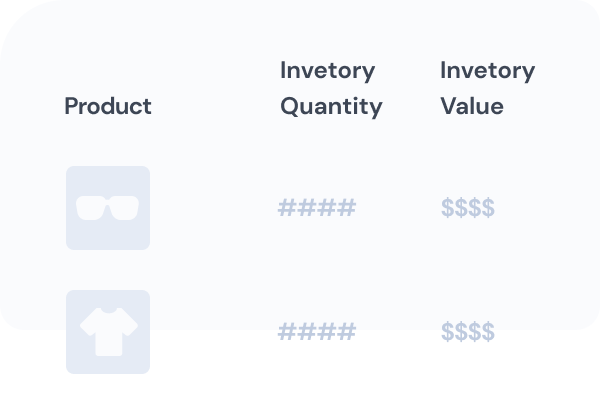 Unseen products
What percent of your product offering is not viewed by any customer?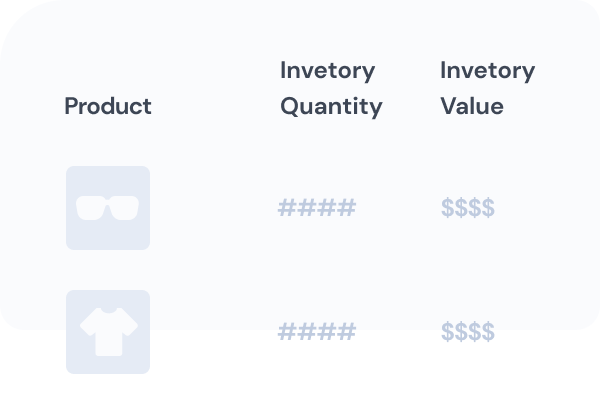 A,B,C Products
Which products are your revenue drivers?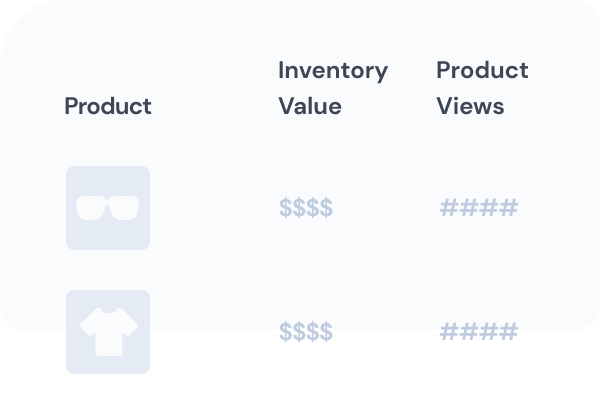 Viewed, but not purchased
How many of your products are never purchased, despite being viewed?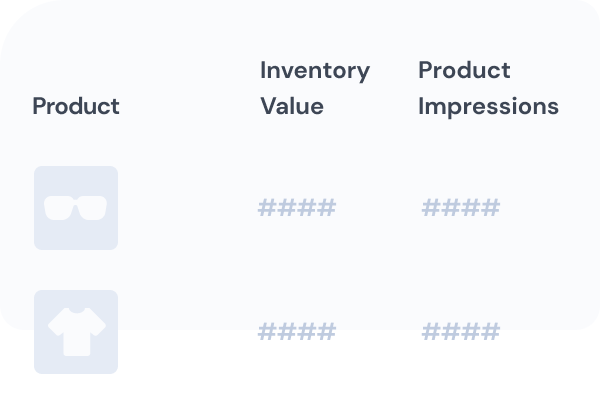 Listed, but not clicked
Which products viewed in listings have no clicks?
Marketing Channels
What's the correlation between product performance and marketing channels?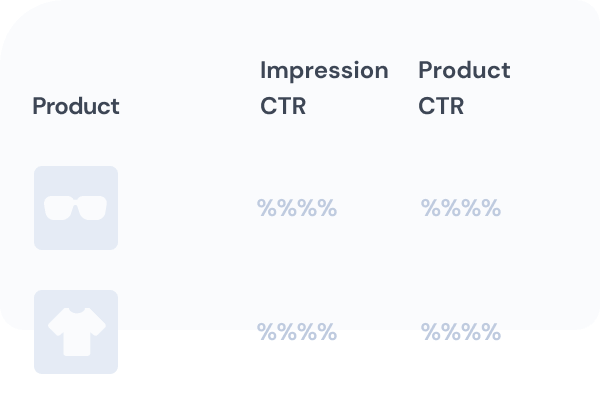 High/Low converting products
Which products in your collections convert best/worst?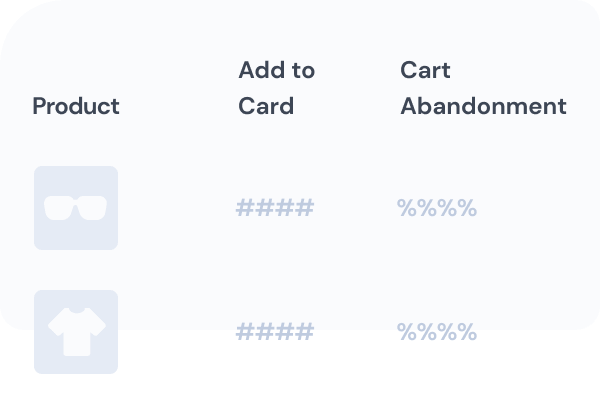 Abandoned products
Which products do your customers add to the cart but don't finalize the purchase?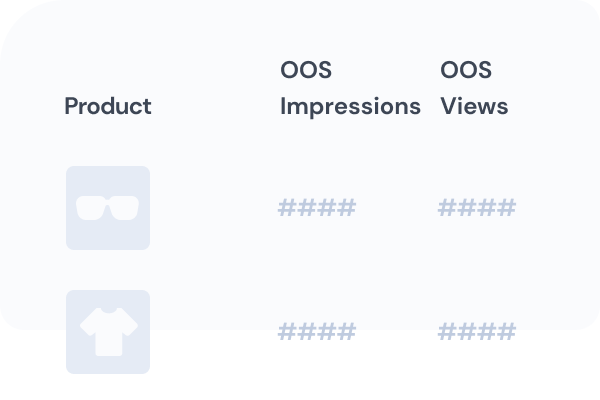 Visible out of stock products
Which out-of-stock products are being looked at by your customers?
E-commerce is about products
Monitor KPIs for individual SKUs, how a changed price or title affects their performance, how customers find them, or on which marketing channels they perform best.
Change Analysis
Monitor how each change made to a product affects its performance.
Frequently Bought Together
What products, product types or vendors sell well together?
Visibility
Which products are viewed by your customers and in which context.
Variations
Follow how each variation of a product performs.
Align your pricing strategy with your clients' purchasing behaviour
We monitor every product impression and view so that you have an accurate analysis of how your customers react to a specific price.
Price Range Analysis
Dhatma automatically analyzes your product offering from a price range perspective and reveals your customers' price preferences.
ASP & APP
We report on the ASP (average selling price) and APP (average product price) to help you keep your pricing strategy aligned with the expectations of your customers.
Stop guessing. Find the gems.
Ready-made graphs that help you be the best at picking profitable products. See how different combinations of different metrics bring out the hidden gems.
Collection performance =
Shop Performance
Our tracker monitors all your traffic, records the journey of each customer and attributes transactions to the appropriate collection. It then tells you which are your revenue drivers, by using collection-centric metrics.
Collection Views
How many times do your customers visit your collections?
Collection Click-Through Rate
How many products get clicks each time a collection is viewed?
Collection Conversion Rate
How many transactions do your collections generate?
Product Impressions
How many views does a product in each collection obtain?
So far, so good
We have over 4000 products in our store and it's easy to lose sales if you cannot properly track them and don't know which products are performing poorly. Thankfully with this tool you can analyze each product and product category individually, filter it by vendor and see its performance through different time periods. Really useful!
⭐️⭐️⭐️⭐️⭐️
Játszma
One click setup and surprising reports. It is an useful feature that you cna track the product performance after any changes. Great!
⭐️⭐️⭐️⭐️⭐️
Jocozaur
Great! I am finally able to see some good insights on my products performance, collections and search keywords. Very easy, one click install with tracker for page events included, no Google Analytics needed. Recommend.
⭐️⭐️⭐️⭐️⭐️
Planthouse
Frequently Asked Questions
Have questions about Dhatma?

Contact us anytime and we'll be in touch shortly.
Ready to get started?
Measure. Analyze. Profit.